Lisa Hicks, director and founder
Lisa Hicks is a dancer and choreographer. Lisa has been a guest artist in many elementary, middle and high schools throughout Maine as well as an adjunct lecturer at USM, Bates and Bowdoin Colleges. Lisa enjoys teaching dance to dancers of all ages, exploring creative movement, dance improvisation, storytelling and modern dance techniques. Along with directing Art Camp each summer, she serves as the director of the Arts Academy Dance Program at Portland Arts and Technology High School, a professional high school dance program and part of Portland Public Schools.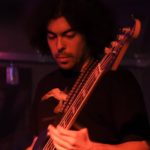 Antonio Macomber, Music Director
Antonio Macomber is a Boston based bassist and recent graduate of Berkee College of Music.  Originally from Portland, Antonio started teaching at Art Camp immediately after graduating from Casco Bay High School and this year will be his 7th at the camp. When not performing in one of several bands he is a part of, Antonio can be found playing in pit bands for musicals, teaching kids' bands, or running around Stop and Shop trying to find the exact type of cheese a customer has requested. At Art Camp, he writes songs for each year's musical, is a one man pit band for the musicals, and directs the camper house band.  He is also known to organize complicated Olympic events that only he fully understands.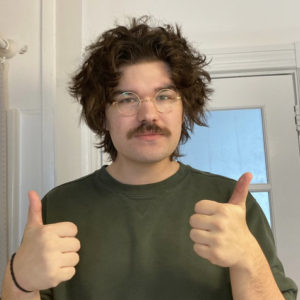 Charlie Rooks, Theater Director
Originally from Portland, Charlie Rooks is a college student currently studying environmental science and music at Wheaton College in Massachusetts. He was involved in the Portland theatre scene in high school and worked as junior educator and theatre musician at the Children's Museum and Theatre of Maine for three years. Charlie has been the theatre instructor at Art Camp for two years now. In his free time he plays music, reads, goes for walks, and plays with his dogs!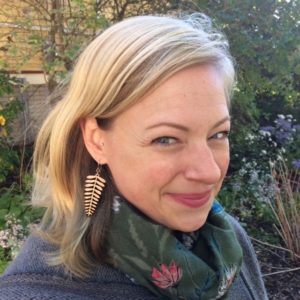 Erinn Conn, Instructor
Erinn holds a BA in Studio Fine Arts from Montclair State University as well as a K-12 Art Teaching Certification. She currently teaches elementary art at Fiddlehead School of Arts and Sciences. With a passion for graphic design, painting and getting messy, Erinn focuses on the creative process and strives to unleash the unique artist within each student. Residing in Portland, her passions include; hiking the Maine coast, practicing yoga, cuddling goats, gardening and making lots of art.
Andrew M. Cook, Instructor
Andrew M. Cook is a local artist/entrepreneur, born and raised in Southern Maine. In 2005, he earned his B.F.A. in Graphic Design and recently his Master of Arts in Teaching, both from the Maine College of Art in downtown Portland. Within weeks of graduating he was chosen to become the new middle school art teacher at North Yarmouth Academy, a dream position so close to home. Andrew lives in Cumberland with his wife and two children, Owen and Alida as well as Artie and Teddy, their two goofball dogs. When he is not in his home studio creating a variety of original works, you may find him traveling the coast of Maine at art shows and local gift shops selling his "Lobstering Is An Art" line of quirky lobster designs and illustrations. You may also have seen his work all over Southern Maine via clients he has worked with and charities he has given to over the past 25 years. Andrew's Art Camp will be welcoming, safe, and respectful, where an abundance of creative freedom will allow campers to thrive openly, explore organically and play naturally.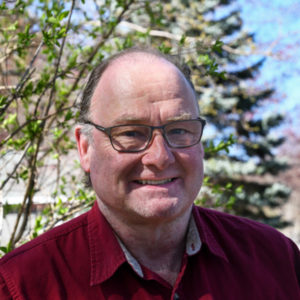 Reg Kennie, Instructor
Reg Kennie is going into his eleventh summer with Art Camp. Reg earned his Bachelor of Fine Arts degree from the Maine College of Art in 1984 and completed one year of extended studies at the University of Southern Maine. Over the last 22 years, he has been actively involved as a site coordinator and teacher for 21st Century Learning Programs. Reg is currently a paraeducator for the Portland Public Schools at East End Community School. He has been a certified K-12 Art Teacher and Specialist for 35 years within the Portland Public Schools System. Reg loves teaching art and explores many different mediums including papier-mâché, painting, drawing, print-making, clay, and textile art. Reg is known for his creative theme projects, where in the past he has based his Art Camp projects on aliens, monsters, superheroes, wizards, and Alice in Wonderland. Reg believes that art supports individualism within his students and is inspired daily by his student's dedication to the projects. Reg is incredibly excited to welcome students back into the art studio for a summer filled with fun projects and developing young artist's skills.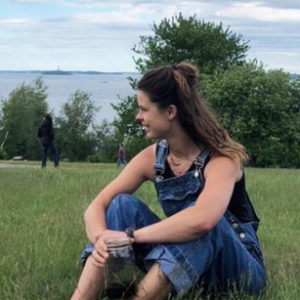 Lily Kip, Instructor
This is Lily's first summer at Art Camp but she has been making art in and around Maine for six years and has worked at camps and with kids since she was a teenager. A painter and illustrator, she likes to dabble in all sorts of artistic practices. Lily loves nature, a good book, and being creative in all aspects of her life. She received a BA in studio art and Culture from Bates College and currently works as a self-employed artist and designer in Portland Maine.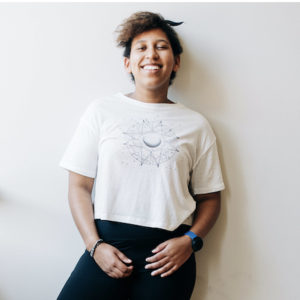 Malika Okot, Dance Instructor
Malika is a dancer and choreographer from Portland, Maine. She focuses on Hip-Hop dance and loves to teach everyone of all ages and levels. Starting as a freshman at Columbia College Chicago this fall to major in dance, she has taught many classes through schools in Maine and at Casco Bay Movers Dance Studio. She strives to share the love and passion for dance through teaching basic hip hop classes that are fun and groovy. She has a love for all art forms and enjoys dancing, painting, photography and listening to music.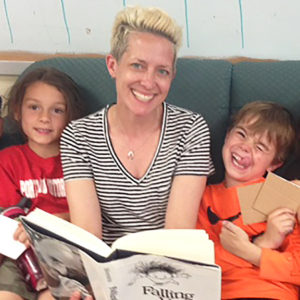 Martha Thompson, Instructor
Martha Thompson has been an Art Camp instructor for three years, typically working with the youngest campers. She is currently employed during the school year by PATHS as an Ed Tech in the Carpentry program, having spent the previous five years at PATHS in the Preschool/Early Childhood Occupations program. Outside of work, she enjoys music and the creative process in all its forms!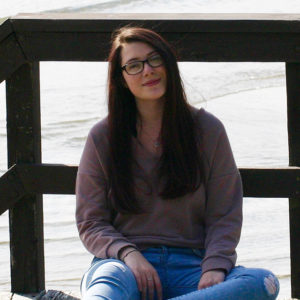 Julie Irving, Counselor
Julie Irving has been working at Art Camp for 5 years, typically working with the youngest group but helping out anywhere needed. She will be a sophomore at Colby-Sawyer College where she is majoring in Business Administration. She works as a babysitter and previously worked at CenterPoint Martial Arts in the activity room. At school, she participates in knitting club, PPGA, and Campus Activities Board. In her free-time, she enjoys hanging out with friends, listening to music, and spending time with family. Julie looks forward to her summers at Art Camp.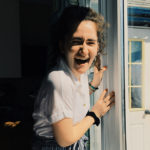 Rosa Lesperance, Counselor
Rosa Lesperance is a dancer and sophomore college student at Southern Maine Community College majoring in Social Work and Dance Therapy. She previously worked at Center Day Camp for four years. Rosa has been a camp counselor for two years now at Art Camp. In her free time, she likes to listen to music, dance, go on hikes, and spend time at the beach. She is very excited for this summer, and to get to know the campers!